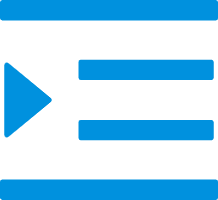 Focus on Wooden Products,Quality Bamboo Products Manufacturer
Yingtuo Crafts
Wooden Nightstand
■ Log production, with environmentally friendly paint.
■ A wide table, flexible space, easy to get things.
■ Can be placed at ease by the bed items before bed.
■ Double-suction storage, large space storage, classified storage, easy to improve the practical efficiency of space.
■ Smooth edges, close collision prevention.
■ Silent slide, Push and pull smooth, does not affect sleep.
■ 100% pure solid wood furniture, no man-made panels, no leather. Avoid formaldehyde from the source, use healthier; genuine wood, high quality; inheritance of solid wood tenon and mortise technology, more solid
■ Quality board, double-layer design, rounded corners, solid wood foot design
■ MDF saves trees as it is recycling process. It is easy to take any color where wood takes long tenure for staining different colors. MDF does not have knots or kinks which disturbs the smooth surface. MDF is resistant to some insects as some chemicals are used for the processing of MDF.
What are the advantages of MDF?
1.MDF is hard to both flex or crack. Although MDF is technically made out of wood, its structure is absolutely different. If you try to bend a MDF board it would rather snatch then warp. This is why engineered wood has the advantage of being resilient to moisture unlike its opponent. Of course, if you sink it in water, sooner or later the board will succumb to damage. But if you expose it to airborne moisture, the piece will expand and shrink as a whole while keeping the overall integrity and shape intact.
2. MDF is more affordable and easier to supply. Generally, MDF boards come at a lower price than natural wood. Of course, there are a few exceptions if you compared high-end MDF with some of the less pricey types of timber. Another great benefit of engineered wood is the fact that you can find it easier than i.e. maple or white oak, especially if you're in need of a particular size.
3. MDF is easier to paint and seal. Contrary to solid timber, engineered wood lacks any specific grain or texture. This means that it's easier to sand and prime without having to worry about looks or at worst – knots.
4. MDF is BEST for cabinetry. The advantages of engineered wood for cabinet doors are undisputable. The flexibility of manufacturing has offered interior designers to choose between flat-paneled, partially, fully overlay, inset, euro-styled and raised designs. Many types of MDF offer extra resistance to moisture, which is crucial for kitchen and bathroom furnishing.
5.Thick panel, double energy pressure, thickened plate 15mm, strictly control the quality of the plate.
6.High-quality sheet, peace of mind, select high-quality sheet, waterproof and easy to wipe, scratch-resistant, friction-resistant, fire-resistant and high-temperature resistant.
7.NET flavor varnish, strict environmental standards, after many open spraying, reducing wood texture and texture, more exquisite coating technology, higher environmental standards, so that you and your family at ease to use
Fresh and simple style

Do not need to be very fancy design fresh wood color with tall shape, needless to say, quietly stay there is very good-looking

The edges are polished and smooth

The beveled edge is polished and nurtured, the radian is smooth and natural, bringing gentle care and companionship
Use one of our classic oriental night stands or night stands to make your favorite book within reach.
Or put a beautiful Chinese desk lamp on top, which is beautiful and provides warm light in the room. Our chinese-style bedside table can also form an excellent storage solution at your bedside. Store your cables and other necessities in a utility drawer, or store all accessories in spacious compartments. Interested! ? Keep reading!
Make furniture that can withstand natural wear and tear?
The weather conditions in China and many other eastern countries are very humid and the temperature fluctuates a lot. For this reason, many types of wood, metal nails, and glue are ineffective for making furniture there. To solve this problem, the Chinese invented sophisticated ways to connect special types of wood chips without relying too much on nails and glue.
This is why you will rarely encounter these components in our Oriental Night Stand and night stand.
Oriental nightstand and Nightstand for professional craftsmen?
All Oriental Night Stands and night stands are handmade by skilled craftsmen from the Far East. They are exquisitely carved from the finest types of wood, such as solid jade or plywood.
This creates a strong structure and a strong base. It is then decorated and hand-painted in a variety of colors, including blue, turquoise and brown. Some oriental nightstands and night stands are painted entirely in one color to give a stylish, minimalist look .
Others receive fashionable patterns or elegant gold details, turning them into dazzling works of art. Finally, the selected Asian nightstands will be polished and decorated with exquisite brass hardware.
We have whole production line and professional QC team for strictquality control. OEM and ODM is available.
We are well known as a manufacturer and supplier of bamboo & wood products, our high quality products and competitive prices. Please feel free to purchase wood and bamboo products from our factory for sale here.