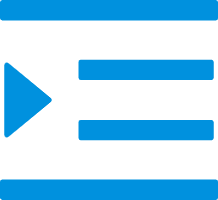 Focus on Wooden Products,Quality Bamboo Products Manufacturer
Yingtuo Crafts
Bamboo Storage Box

■ Receive the whole family, log color collocation.

■ Easy to solve the problem of indoor storage, restore indoor original appearance, create a comfortable home environment.

■ Make solid wood, adhere to the development of market-leading products.

■ Strong bearing capacity. Environmental protection materials. Professional customization, according to the needs of customized size.

■ Environmental Health, multi-functional, simple appearance, large capacity

■ Bamboo Square interior, large capacity easy to place. Natural environmental protection, health without formaldehyde
| | | | | | |
| --- | --- | --- | --- | --- | --- |
| | | | | | |
| 15 DAYS RETURN | DAMAGED REPLACEMENT | SAFE PACKAGING | HOME DELIVERY | THREE-YEAR WARRANTY | FACTORY OUTLET |
---
The Bamboo Boxes Storage is a stylish and functional way to organize your home or office. This box is perfect for storing papers, documents, books, magazines, and more. The box is made of durable bamboo and features a natural finish that will complement any decor. The box has two handles for easy carrying, and the lid has a latch to keep contents secure.
Bamboo storage boxes are incredibly versatile and can be used for a variety of purposes.
They are perfect for storing anything from clothes and shoes to books and toys.
Bamboo Boxes Storage are also great for organizing your home or office.
They are durable and stylish, and they can be used in any room in your home or office.
If you are looking for a way to organize your home or office, bamboo storage boxes are a great option.
Bamboo Boxes Storage come in a variety of sizes and shapes, making them perfect for storing anything from clothes to linens to office supplies. Bamboo is a sustainable material that is both strong and durable, so you can rest assured that your belongings will be safe and sound inside a bamboo storage box.
What can bamboo storage shelves be used for?
Suitable for storing small items, such as brush, ingot, seal cutter, stone seal, seal paste, book town desktop accessories, hair clips or jewelry, etc.
Made of bamboo, it is a durable, easy-to-care natural material. Keep the unique texture of bamboo, back to nature, to maintain the original natural texture of bamboo, bring a kind of simple, classic feeling? Elegant warmth in the noble.
Green environmental protection, natural material: bamboo can adjust indoor humidity, absorption of ultraviolet, anti-static, beneficial to human health. Especially after deep carbonization, bamboo furniture processed into permanent color, can strengthen the adsorption of harmful gases in the room The permit holder shall, no later than one month.
High-temperature cooking, three anti-treatment: through high-temperature cooking sterilization, different from the traditional bamboo furniture technology, fundamentally to prevent moth-eaten, hair enzymes. High pressure and water content of strict control, bamboo crisscross arrangement and other scientific processes, to ensure that bamboo furniture in the prevention of cracking, deformation beyond the solid wood.
Fresh and beautiful, noble and elegant: bamboo color natural, elastic, moisture-proof, high hardness The permit holder shall, no later than one month.
Bamboo has its unique natural texture, texture clearly visible, always gives a simple and elegant fresh, bamboo patchwork, beautiful appearance.
Quality and maintenance tips?
1.Bamboo, nitro varnish.
2.wipe with wet cloth.
3.Dry with a clean cloth
Attention:
Made of logs, with natural food-grade transparent wood wax oil on the surface. Because the product surface is transparent oil so the product is the original color of logs, resulting in some product texture is not uniform, color is not uniform, wooden knot. But in no way affects the use, belongs to the normal phenomenon does not belong to the quality question.
We have whole production line and professional QC team for strict quality control. OEM and ODM is available.
Yingtuo is an experienced industry leader who develops a wide range of wood and bamboo products for wholesalers and other brands. Through our international connection and quality certification, we offer our products to your region without trouble, because we have proven time and again that we are committed to quality service. Mature understanding of the market supply chain streamline management of internal wood & bamboo plants and equipment.
Bamboo Boxes Wholesale
What kind of bamboo box packaging do you need?
No matter what style of bamboo box you want, based on our rich experience, we can manufacture it. Especially our equipment supports slight bending of the edges of the natural bamboo plywood, which makes the final product distinguishable from most of the bamboo boxes on the market.
Features of our Bamboo Boxes Wholesale Products
Our wholesale bamboo boxes are a great way to organize and store items and are perfect for any space. They are made of 100% natural eco-friendly bamboo, which has been carefully machined and polished for a smooth and delicate texture. Microwaveable and versatile, these boxes are ideal for a variety of occasions. They come in all shapes and sizes so you can find the one that best suits your needs. The stackable design makes them easy to organize and store when not in use. Affordable and attractive, our products are a great choice for gift wrapping or organizing kitchen, office, bathroom or shed drawers. Logo laser engraving available if required