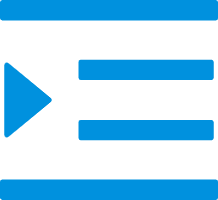 Focus on Wooden Products,Quality Bamboo Products Manufacturer
Yingtuo Crafts
Wooden Pet House
As the original manufacturer of wooden pet houses in China, we focus on producing custom made high quality pet houses for all projects.
Advantages of Wooden Pet House

Durable pet home ideal for indoor or outdoor use.Made from kiln-dried cedar and treated with natural color stains.Designed for smaller pets.

Raised panel floor keeps your dog dry. Removable roof and bottom panels makes cleaning easy.

Easy 20-minute assembly with included hardware and instructions.Includes balcony, latticework, and side steps.




Solid Wood Pet House outdoor rain, pet outdoor winter can be warm, suitable for large dogs, all seasons.

Waterproof, sun-proof, corrosion-proof and mothproof, ventilation and heat preservation, long life, comfortable and durable.

Windshield warm heart design, winter can also be outdoors, snow cold wind are not afraid. Summer sun protection, with solid wood insulation.
| | |
| --- | --- |
| Advantages of Cunninghamia lanceolata: | |
1.Compared with hard wood, Chinese fir wood is light and soft, easy to dry, shrinkage is small, and not easy to warp and deform. Cork is easy to process and good gluing. It is a favorite raw material for wood processors.
2. The natural aroma of Chinese fir is not only good smell but also simple. The volatile aroma factors of Chinese fir in the air contain taxol. Taxol can kill bacteria in the air and inhibit fungal skin inflammation.
3. The natural stripes of Chinese fir are full and solid, quiet and gentle, scattered and delicate, showing the beauty of nature. Especially the family decoration style of North America or pastoral style is especially suitable.
4. Cunninghamia lanceolata is naturally harmonious, balanced and beautiful. It can set off a warm and harmonious family atmosphere, which is more conducive to the physical and mental health of family members and the promotion of couples'feelings.
5. Cunninghamia lanceolata itself has medicinal value, which can refresh the brain and alleviate fatigue.
6. Chinese fir is tough and light in texture, economical and practical.
7. Cunninghamia lanceolata has low oil content and is environmentally friendly and practical.
Use of wood without adding any chemical agents, with good corrosion and pest control function, suitable for pets living for a long time
Thicken plate and frame: select high-quality plate, after workers grinding high-temperature carbonization, fine grain, multi-layer brush anti-corrosion oil, bright color has a good aesthetic and anti-corrosion effect
| | | | | | |
| --- | --- | --- | --- | --- | --- |
| | | | | | |
| | sunshade insulation cover | Douglas fir preservative wood | Pulling the bottom plate will not scratch under the door | Wooden frame with stainless steel tube | Double layer steel wire screen |
Wooden pet houses are becoming increasingly popular.
The benefits of wooden pet houses: durability, insulation, and aesthetic appeal.
The different types of wooden pet houses: small, medium, and large.
How to choose the right size wooden pet house for your pet: height, width, and length.
How to customize your wooden pet house: paint, roofing, and flooring.
Conclusion: Wooden pet houses are a great way to keep your pet safe and comfortable.
Heritage Deluxe Wooden Kennel with Curtain Doors:
OVERVIEW
Suitable for small dogs or puppies.
The base is lifted off the ground to prevent moisture.
Slanted Roof
Front access door with clear plastic curtain for extra protection.
Made from dry fir wood
---
More Detail:
Heritage Kennel is made from high quality durable dry fir wood. The kennel is pre-treated and designed for a long lifespan.
Each kennel is a nice compact unit that is perfect for any garden or space.
The front of the kennel has a large opening for your dog and a clear plastic door curtain for extra weather protection.
The kennel is also lifted off the ground to help protect against all kinds of weather and the roof is pitched and lined with felt to help keep out the weather.
Yingtuo is an experienced industry leader who develops a wide range of wood and bamboo products for wholesalers and other brands. Through our international connection and quality certification, we offer our products to your region without trouble, because we have proven time and again that we are committed to quality service. Mature understanding of the market supply chain streamline management of internal wood & bamboo plants and equipment.
Please check the size before buying.